WARNING: This post will be updated frequently until it reached its highest possible level of accuracy until app availability within 6 months
This SAAS application has all you need for reaching out (killing obscurity), value and conversion-focused copy (build trust and CTA's) and all from the comfort of your mobile…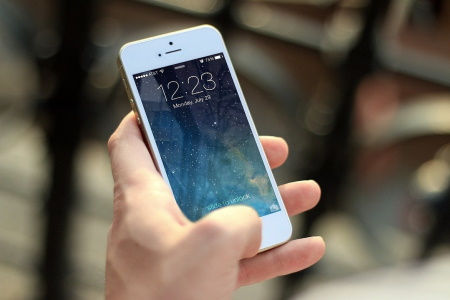 Get in touch with thousands of people at any given moment, in any country and in any industry, what would you do?
What's the message that you would like for other people to hear?
Would you try to attract more people to your business?
Or would you like to spread the word about your cause?
Or would you like to tell your neighbors about the latest events?
…what would you do with that kind of "superpower"?
And is it even possible because it sounds too good to be true…
Yes, it's going to be possible…from the palm of your hand…
How?
How do you reach out to thousands of people without paying for advertisements?
By email (and messenger platforms) but let's focus on the email part, reaching out to people who never heard about you…
You probably heard about cold emailing, if you ever tried you learned about all the obstacles that come along with it, right?
Allow me to mention a few obstacles that would run into:
Find quality leads
Verify your leads correctly –
Each email needs to be personalized and unique in order to avoid the spam boxes
Create emotion in the copy in order to grab attention and "attach" people to the vision.
People won't respond after sending just one email – mostly after 3-5 follow ups
Assemble the right copy that converts and that fits your goal
Sending limits, blacklisting, blocked email and SMTP accounts
and the list goes on and on…
What If All Above Has Been Setup and Done For You?
Within 6 months our app will be launched which functions as the vehicle, the only marketing app, where you can put in the copy of the email sequences and you're ready to go to add the leads…
And the only real marketing application that doesn't require a long learning curve, one of the few if not the only marketing tool that does not need extra investment like ad budget, does not require any prior marketing knowledge…
There will be 3 packages available:
All packages include access to video tutorials and Facebook VIP group
FREE- Lifetime
Access to the app
Access to FB VIP group with screening
Add copy
Add SMTP's
Set the time delays
PREMIUM – Monthly
Access to the app
Access to FB VIP group without screening
Spintax tool
Pre-SMTP Setup to send 1000 emails per day
1-month email sequence membership
18/7 Support
MASTERY – Monthly
Access to the app
Access to FB VIP group without screening
Spintax tool
Pre-SMTP Setup to send 10.000 emails per day
Full email sequences library access
18/7 Support
Extra's
Increased daily email sending
Custom email sequences
Domain warmup
One on one sessions
Which Niches?
There will be a whole list of email sequences available for any call to action let's mention a few:
Dating – Interested in a few potential dates? You need to reachout with the right tone and offer…
Build Facebook groups – Want to build your own Facebook groups to in control of your audiences this is the sequence you will need
Investors – You want to spread the word about your new project that will change the world and you need investors? Don't worry, got you covered
And so many more and all sequences have been used for our own purposes
Current App Development Process Progress?
At this time of publishing this post: Reaching out and filtering app development companies
Feel free to if you're an experienced app developer.